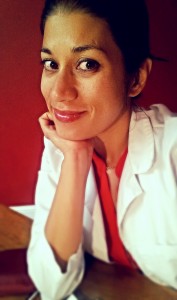 Estamos encantados de que Lorelle Saxena de The Saxena Clinic se una a nosotros para discutir los beneficios curativos de la acupuntura.
Lorelle proporcionará una visión general de las sesiones de grupo mensuales recién creadas que presentará en Face to Face.
La sesión mensual se llevará a cabo cada segundo jueves a las 2:15 pm.
Lorelle Saxena se graduó en 2008 de Pacific College of Oriental Medicine con una Maestría en Medicina Tradicional Oriental. Es una acupuncturista con licencia del estado de California. Su trabajo en pasantías clínicas incluyó capacitación en el Hospicio de San Diego, la Clínica OWEN de la UCSD para la atención de pacientes con VIH y SIDA, y una clínica comunitaria para personas de la tercera edad de bajos ingresos.
El enfoque de Lorelle se centra en la atención médica compasiva y empoderadora que facilita gradualmente la propia capacidad del cuerpo para curarse a sí mismo, la educación que ayuda a los pacientes a entender cómo promulgar la medicina preventiva en su vida diaria, y el apoyo que permite a los pacientes trabajar hacia una salud óptima en un ambiente seguro y cómodo.
Lorelle ha sido elegida Mejor Acupuncturista en el Condado de Sonoma Tres Años seguidos por el periódico the Bohemian.