Become a sponsor of
Art for Life


and help us end HIV in Sonoma County!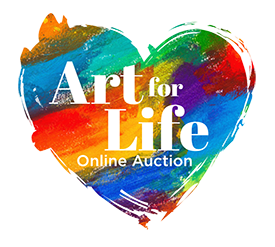 Contact Face to Face Development Director Gary Saperstein at 707-544-1581 for more information.
All contributions are tax-deductible to the full extent of the law (Federal Tax ID #68-0052664). Face to Face will provide you with a written letter of acknowledgment upon receipt of your gift.
Many thanks to our generous 2023 sponsors!
 TITANIUM WHITE
$5,000
ALIZARIN CRIMSON

​

 
$2,500
Albert & Karen Preston
Marna & Rick Hill
Mert Preston Family Trust 
Ren Brown
MANGANESE VIOLET​
$1,500
Anthony George
ULTRAMARINE BLUE

​

 

 
$1000
James Redding & Jef Turnbull
Ken McCauley &  Lee Boyack
Remembering Ron & Bev Judd
 VIRIDIAN GREEN 
$500
Ken Sansone & Dave Davis
Lou Rosenberger, Realtor
Michael Enright & Ellen Geohegan
Peter Jaret & Steven Peterson
Ron & Berta Pecoraro
Steve & Susan Shortell
Thomas Culp & Charlie Wagner
CADMIUM YELLOW
$300
Bill & Caroline D'Amore
Candace & Gerald Roney, in memory of Jeremy Bell
 Gary F. Dick & Peter C. Dixon
Jane Garibaldi 
Karen M. Smith 
Lorenzo De Santis
Maggie Bolt
 Nadine Traversi
Noel Quinn
Peggy Calkins
Sheila D. Einhorn
Tricia Schexnaydre
Wayne Smith & Michael Fargo
William Neil Baird in memory of John Francis Kennedy