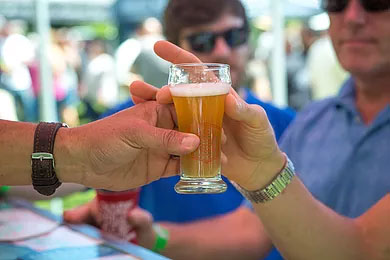 Beerfest wouldn't be
"The Good One"
without your brew!
Participating breweries should plan to serve 500 festival goers (2 oz pours). Bring your 10 x 10 pop up tent (or let us know and we'll do our best to provide you shade). We'll bring the glasses and the ice, you bring your brew, swag and smiles! Fill out the form, hit submit, and confirmation details will follow.
Contact lgalletta@f2f.org with any questions.
Beerfest The Good One is a benefit for Face to Face Sonoma County AIDS Network.
Face to Face is a registered 501(c)3 under the number 68-0052664
Beerfest Brewery Registration 2023