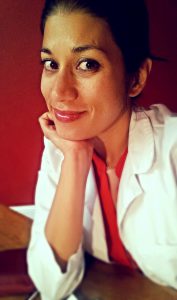 We are delighted to have Lorelle Saxena from The Saxena Clinic join us to discuss the healing benefits of acupuncture.
Lorelle will provide an overview of the newly created monthly group sessions she will be hosting at Face to Face.
Monthly session will be held every second Thursday at at 2:15 pm.
Lorelle Saxena graduated in 2008 from Pacific College of Oriental Medicine with a Master of Science degree in Traditional Oriental Medicine. She is a State of California-licensed acupuncturist. Her clinical internship work included training at the San Diego Hospice, the UCSD Owen Clinic for HIV and AIDS patient care, and a community clinic for low-income senior citizens.
Lorelle's focus is on compassionate, empowering healthcare–care that gradually facilitates the body's own ability to heal itself, education that helps patients understand how to enact preventive medicine in their day-to-day lives, and support that allows patients to work towards optimal health in a safe, comfortable environment.
Lorelle has been voted Best Acupuncturist in Sonoma County Three Years in a Row by the Bohemian.