OUR MISSION
To expand our work "ending HIV in Sonoma County while supporting the health and well-being of people living with HIV/AIDS."
OUR VISION
To purchase and outfit an EV mobile van from which we will deliver Prevention and Care Services to under-served populations in our region. From this environmentally-friendly van we can perform rapid HIV testing; educate, initiate and prescribe PrEP; offer harm reduction services; and care for people who cannot access our Face to Face office.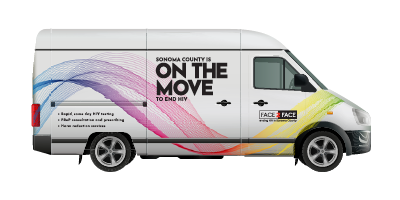 FACE to FACE
ending HIV in Sonoma County
Our doors have
reopened


for the following services
HIV Testing

Prep Initiation & Prescribing

Harm Reduction

including Syringe Exchange, Nalaxone, Smoking Supplies

Care Services

– for appointments call Ana Maria at 707-544-1581
Hours: Tuesday-Friday 8:30am-4:30pm
873 Second Street, Santa Rosa 95404
Questions about
Monkeypox?
What is Monkeypox?
Monkeypox is a viral infection transmitted through close personal contact such as kissing, sex, and other skin-to-skin contact.
Anyone can get Monkeypox. Blaming any one community may harm public health efforts and cause providers to miss monkeypox in others.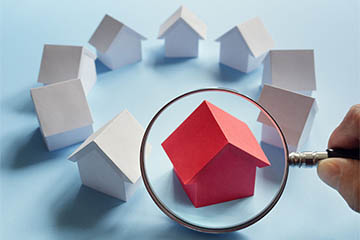 Our evidence-based housing services help our most vulnerable clients secure safe, stable housing.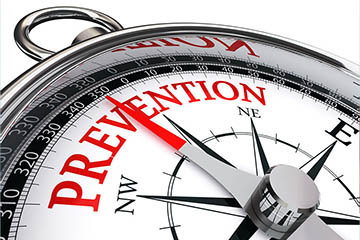 Our prevention and education program aims to reach those who are at highest risk of HIV infection.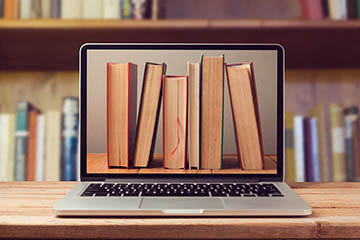 Our list of local resources and links will help you find HIV-related information and support services.
Our Strategic Plan
2021 and Beyond
"HIV is not over. The inequities that fuel HIV are not over. We have made incredible progress since our start in 1982, but after years of downward trends in new infections, we're seeing an uptick of new HIV cases, many of whom are late to diagnosis. At face to face, our work is ending HIV in Sonoma County, but we know we cannot defeat HIV, COVID-19, or any other pandemic that is fueled by racism, stigma, and discrimination… "
We invite you to read our strategic plan for more information on how we can work together to overcome these challenges.
Click on the image above to view the Strategic Plan
In the United States
over 1.1 million people are living with HIV in the US
15% of those people do not know they are HIV-positive
38,500 people become newly infected with HIV
38% of these infections result from individuals who did not know they had HIV
Getting treated prevents the spread of HIV. When an individual with HIV is consistently engaged with antiretroviral therapy and routine medical care and the level of HIV in their body is undetectable, there is very little risk in transmitting the virus sexually.
Only 51% of people living with HIV in the US are virally suppressed. Engaging in medical care and staying in medical care is crucial for remaining undetectable and untransmittable.
Who is most impacted by HIV?
HIV continues to have a disproportionate impact on racial and ethnic minorities and gay and bisexual men and other men who have sex with men (MSM).
According to the CDC, if current HIV diagnoses rates persist
1 in 2 black MSM
1 in 4 Latino MSM
1 in 11 white MSM will be diagnosed with HIV during their lifetime.
Teens and young adults (under 35) accounted for 56% of new HIV diagnoses in 2017 (those ages 13-24 accounted for 21% and those ages 25-34 accounted for 35%).
The prescription opioid and heroin epidemic has led to increased numbers of people who inject drugs, placing new populations at increased risk for HIV.
This is why prevention education and outreach are so important – so people who know they may be at risk can access PrEP and other prevention services to stay that way.
HIV Negative? Great! Stay that way.
Our Goals
Finding those who do not know they have HIV.
Get them into lifesaving care, and virally supressed.
Educate everyone about the risks of getting HIV.
Promote regular testing and risk reduction.
Talk about HIV. Reduce fear and stigma.
The latest from Face to Face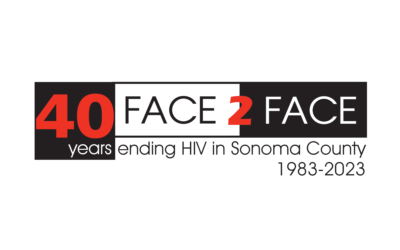 Happy 2023! We're ready to start the new year. 2022 was a year of growth and accomplishment, which followed such a staggering period of...
read more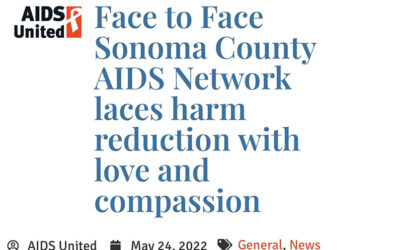 AIDS United has featured our Harm Reduction Program in their latest blog post. We are proud to be a grantee partner of AIDS United and...
read more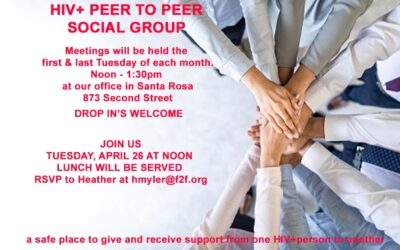 Heather & David from our Care Services team will be leading a HIV+Peer to Peer Social Gathering the first and last Tuesday of each...
read more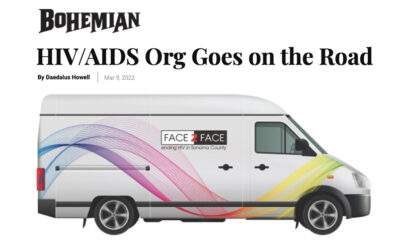 Thank you to the North Bay Bohemian for this article on our "On The Move" Campaign to raise funds for a Mobile Van and for sharing our...
read more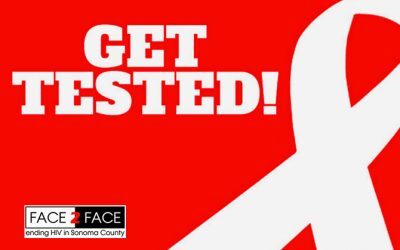 Rapid HIV Testing at Face to Face Tuesdays through Fridays 9am – 3:00pm at the Face to Face Office Face to Face offers FREE confidential...
read more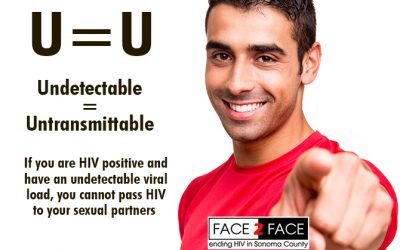 Undetectable = Untransmittable That's right! People living with HIV who are adherent to their meds...
read more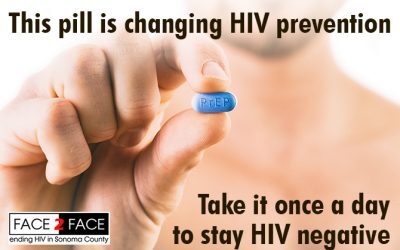 PrEP (Pre-exposure Prophylaxis) The Basics What is PrEP? Pre-exposure prophylaxis (PrEP) is a way to prevent HIV. With PrEP, people who...
read more