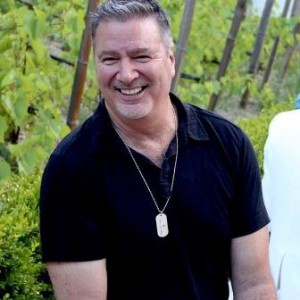 Back in the 80's and 90's, if you told us there was a pill you could take that would prevent HIV/AIDS, the news would have been met with great celebration, overwhelming interest, and huge media coverage. So why not now? Why has the news about a medical breakthrough in HIV prevention been so cautious, so quiet? HIV has not gone away. Although the health outcomes of someone living with HIV are so much better today, the number of new cases has not gone down, people are still getting HIV, and there are more people today living with HIV in Sonoma County than ever before. The risk of getting HIV is still very real.
In June, 2012 the FDA approved the drug Truvada for use as a preventative for HIV infection for those at risk, Pre-exposure Prophlyaxis (PrEP). It had already been shown to be very effective as a post-exposure treatment (PEP) when taken in the first 72 hours after exposure. Then in May, 2014 the CDC recommended Truvada as an effective prevention option. And yet, the number of people getting prescriptions for PrEP is quite small, even in communities of people who are significant risk of getting HIV. In the Gay community there has even been stigma attached to taking PrEP with names like Truvada Whore attached to those taking the drug. This stigma, akin to that of the early years of birth control, has the unfortunate effect of suppressing healthy dialogue and discouraging those who would likely benefit.
A couple of months ago, we put together three community forums here in Sonoma County about PrEP. Although many service providers attended and learned more about it, there were almost no individuals present to explore the option for themselves. Perhaps it was too soon, or maybe it's too personal an issue for a public dialogue. But I'm willing to bet we would have had a full house 10 or 20 years ago!
Let me break right here for a full disclaimer: Although I am an HIV Test Counselor and educator, I have no medical degree or training, and am not recommending that everyone use PrEP. This is a conversation that anyone interested should have with their doctor. It's a very personal decision, and you need to figure out if it's right for you.
How effective is PrEP? The latest studies show that Truvada is more than 90% effective of preventing HIV infection when taken daily. It needs to be taken daily to work! You can't just take it on the weekends when you're sexually active, or every other day to save money.
How expensive is it? It aint cheap, and this may be a barrier, but many insurance plans and MediCal are covering the cost of the prescription, and there is also a medication assistance programs from the manufacturer.
What about side effects? Most people have few or minor side effects that go away in a couple of weeks. Truvada can affect some people's kidneys, so your doctor will monitor you kidney function to make sure you're OK.
Is it PrEP vs condoms? No, studies show that many people using PrEP have increased their use of condoms. For them it is another layer of protection. Some people have stopped using condoms when on PrEP. Some were not using condoms consistently before, so with PrEP their level of protection has dramatically increased.
How do I find out more? Check out this info –http://www.projectinform.org/prep/ and http://prepfacts.org/ Come in and talk to one of our HIV Test Counselors, and pick up some info. And get a free HIV test while you're here – results in just 20 minutes. Here's an interesting article in Newsweek.