Thank you for your interest in volunteering with Face to Face!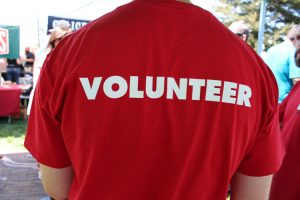 Special Event Volunteers
Face to Face raises nearly 45% of its operating budget through in-house fundraising. Special Event volunteers help put on popular events such as the Art for Life Auction, Beerfest, San Francisco Gay Men's Chorus performances, and other fabulous events. This is a great way to hobnob with other volunteers and have lots of fun.
Outreach and Prevention Education
Are you outgoing and do you like to talk to new people? Consider being a prevention volunteer. These volunteers go directly into the field to talk to individuals one on one about safer sex practices and distribute educational literature. Prevent HIV/AIDS before it can be transmitted!
Office Help
If clerical work is your thing, volunteer opportunities are available at our Santa Rosa office from time to time.  Tasks include organizing, receptionist duties, making phone calls, filing or assisting with special mailings and projects.
For more information on volunteering with Face to Face, please email Gary Saperstein at  gsaperstein@f2f.org  or fill out the below form.